When you join to knit in the round, does "RS facing" mean something other than what I expect it to? I should think it means that the side facing out is the right side. Maybe I'm wrong. Or maybe I'm making a different error somewhere along the way.

I just started this Kindle cover (Rav link); you knit flat for a bit, then join and work in the round. It's all garter stitch. The problem I'm having is this section:

Change to Color A; with RS facing, join to
beg working in-the-rnd. Change to Circular
Gtr St; beg with a purl rnd and cont working
4 rnds in each color

So I put the RS on the outside, joined, switched colors, and started a purl round. Except that makes the stripe appear as if it's the wrong side.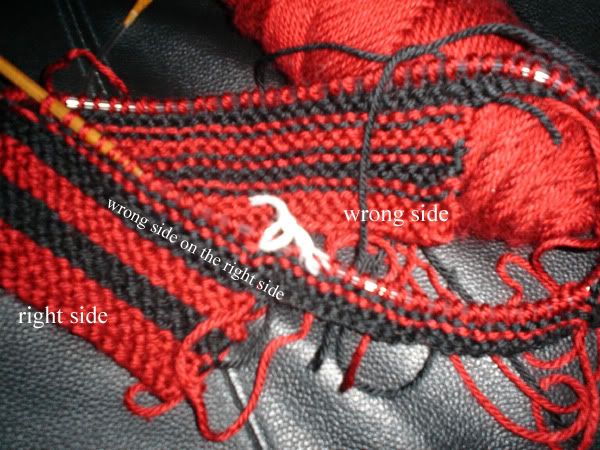 So where am I messing up? I really like the Kindle cover, but there are a couple vague/awkward things I don't adore about the pattern. It kind of makes me feel stupid.