I haven't posted here in forever, but I really like how this project turned out.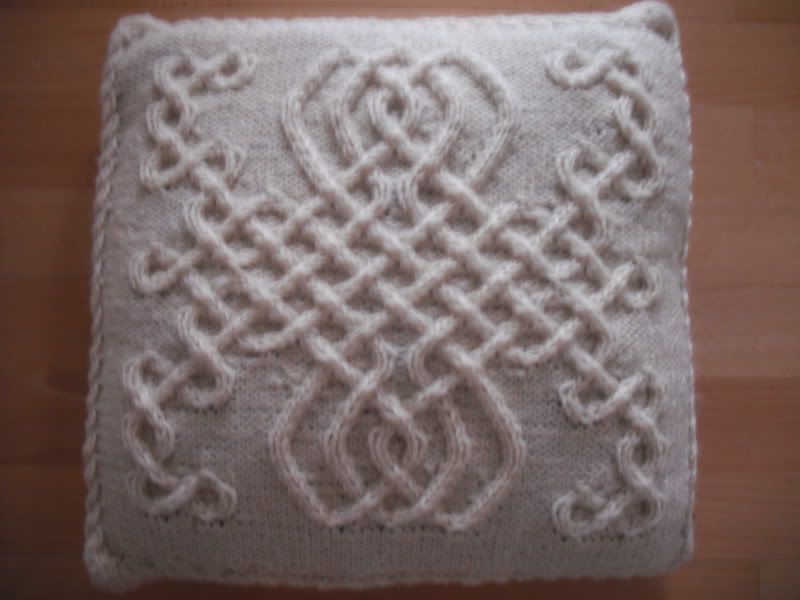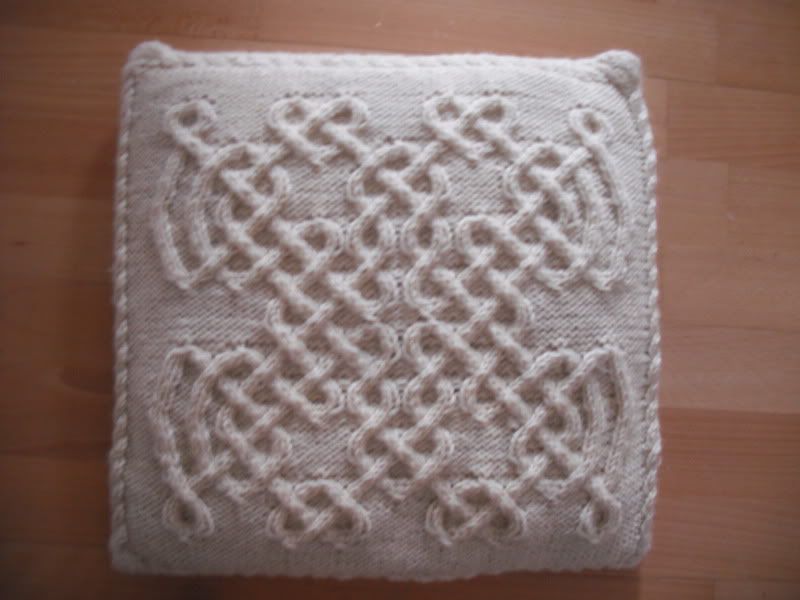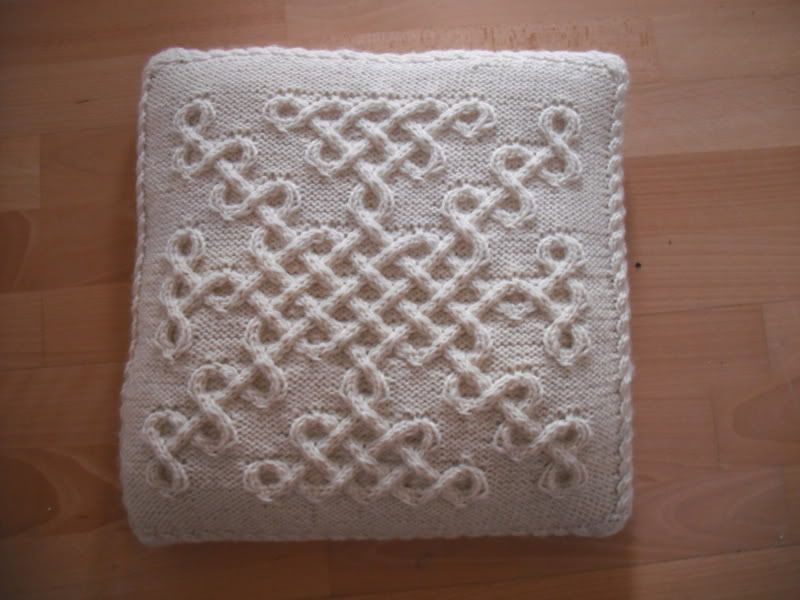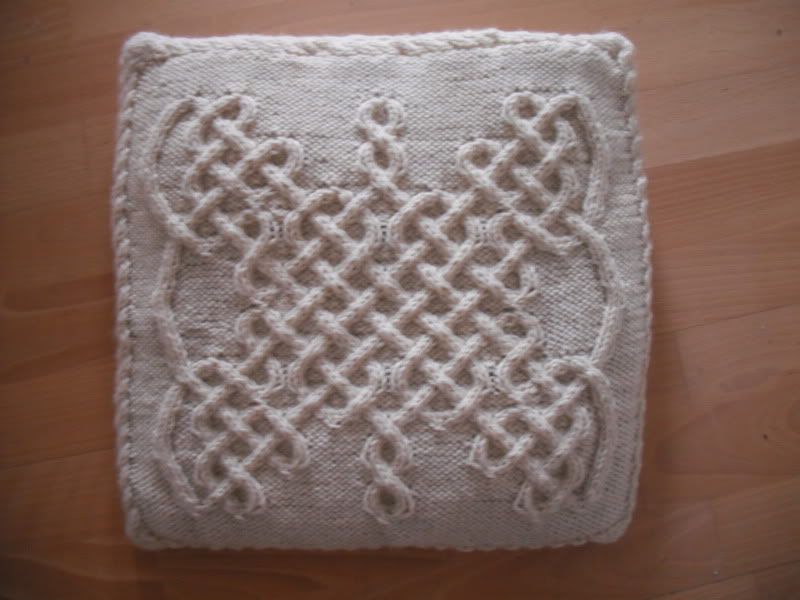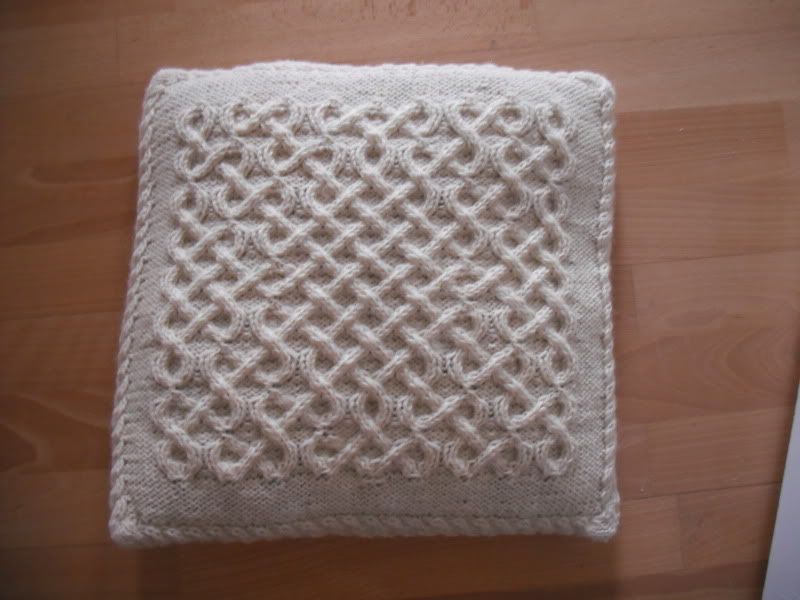 I designed all the knots myself. Each knot consists of only one continuous loop and is symmetrical along the x- and y- axis.
I didn't make any charts (far too much work). Instead, I looked at some of the celtic cable patterns I had to figure out how to to the start- and end- loop as well as the crossings and then I knitted straight from the drawings.

The fifth pillow was actually the first one I did. It looked a lot nicer in the drawing. Once I saw how this one turned out, I made sure to include more free space intothe other designs.

Each pillow has the same knot on the front and back. The knots are bordered by a simple 4 stitch cable which is continous around the whole pillow.




I used a provisional cast on and then after finishing the knot pattern, I cast of both ends using the cable in a similar way as you would do applied i-cord. ((being able to knit backwards came in handy).

To close the pillows, I added a simple hidden button band.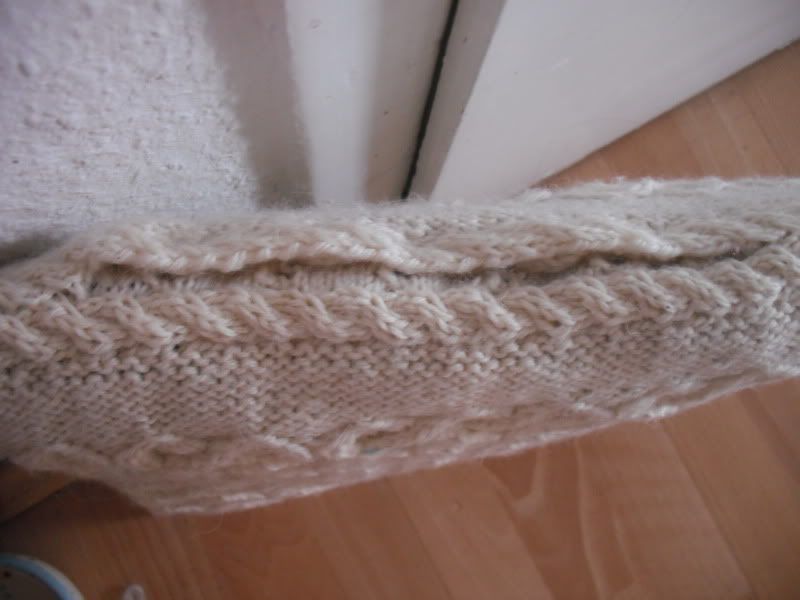 The size of the pillows was dictaded by the pattern and the gauge of the wool ( Lionbrand Fishermen's wool), but they ended up fitting my standard sized small pillows exactly. I think they are going to look nice on my bed once I get around to making the other new stuff it needs.

(I also have the project posted on ravelry.)