When's the best time to try your hand at pullovers of your very own design for the very first time, when it's the very first time you're knitting a pullover for an adult?
A month before someone's birthday, of course, because you're making those pullovers as a present!
That sounds logical, right?
This is what happens when you have absolutely NO idea what to get to your parents' birthdays (last year's gifts were awesome so there's some topping off to do...) and at the same time you're getting the serious knitting bug and sitting with Vogue Knitting and practicing every pattern and trick for three months until YOU JUST HAVE TO KNIT
SOMETHING
.
For my mom: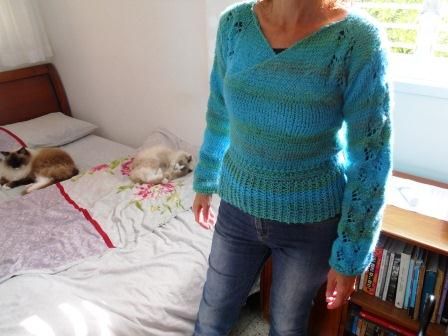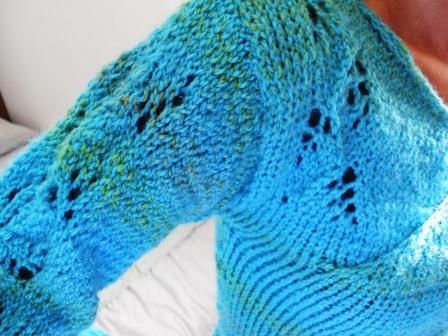 And for my dad:
My parents' cat, isn't she amazing?
Patterns are
here
and
here