Many artists go through phases. Picasso had his blue period, Gauguin had that Tahitian thing, and I seem to be in my Squid period.

It started with Squiddy, who was to be a gift for my friend. I sort of got really attached, realized I couldn't part with him, and decided to whip up a mini-squid, Squi&ntildeo, to give to her instead. For a consolation prize, he's pretty darn cute.



Squi&ntildeo is based on the same pattern as Squiddy, but 1/2 size. The bonus was that he only took one week to make. I used Lamb's pride worsted on size 6 needles.

Pre-felting, he was pretty wonky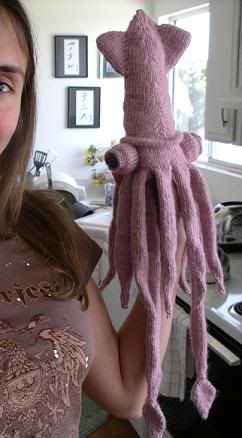 But felting really evened out his tentacles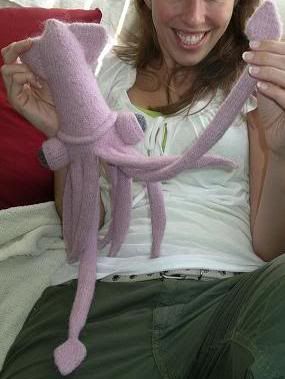 Squiddy adjusted well to fatherhood. He reads Squi&ntildeo stories,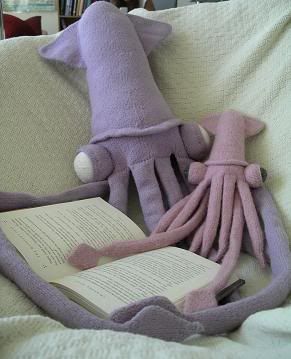 Plays hide-n-go-seek with him,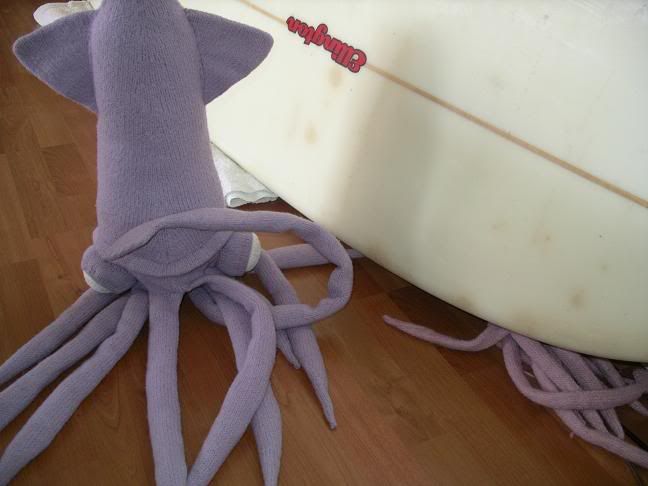 But piggyback rides are Squi&ntildeo's favorite.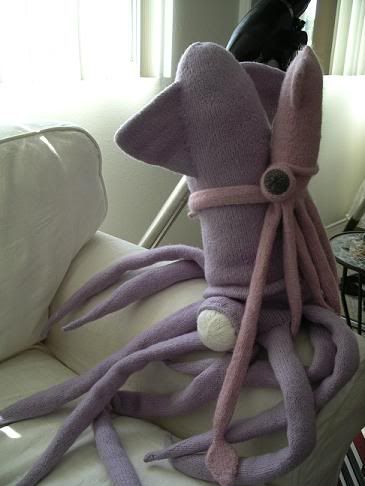 Of course, parenthood has its more mundane aspects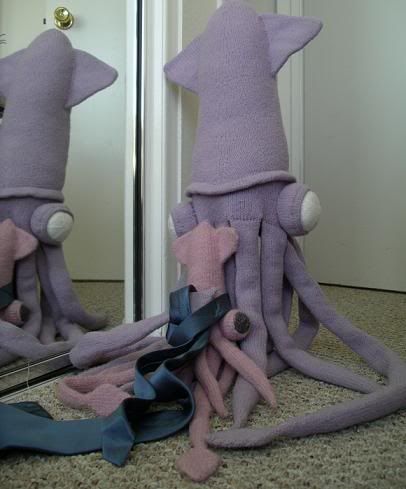 But there are some things a young squid has to learn before going on to his next home.


Geez, Squid-making is way too much fun. I gotta quit this and get back to sweaters. Thanks for looking!