i found most of the things in the new knitty...just...eh. but! nautie was so weird and cute that i couldn't resist. plus i already had the yarn (dollar yarn from target, four strands held together) and needles (clover size 9). anyway, nautie is my first knitted toy, first time doing I-cords, and first project done on dpns (besides the crowns of a couple of hats).

two pics behind the cut!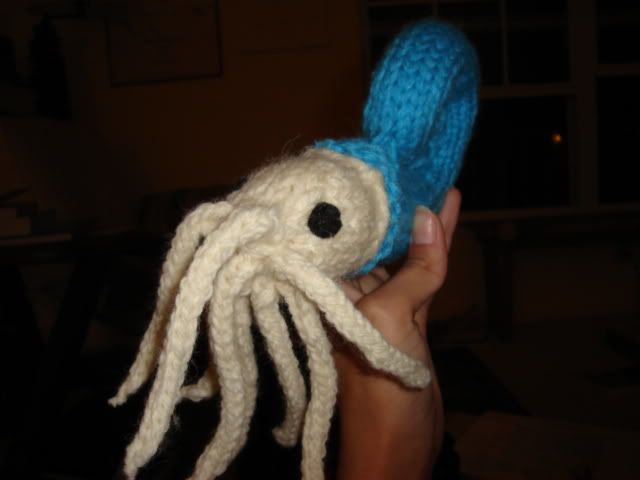 he's a little wonky. i had some trouble with the "coil the shell" part at the beginning, but i got used to it as i went on. i only made him half size (18 stitches instead of 36) with the idea that i'll make the full size one next and use what i learned on this one. but now i'm thinking of getting smaller dpns and making tiny nauties. i like tiny things. we'll see.