This was my favorite christmas project this year, by far. I am actually 100% happy with how it turned out, which doesn't happen often with my hand made gifts. I especially love that they hung it in front of the big ocean picture :-)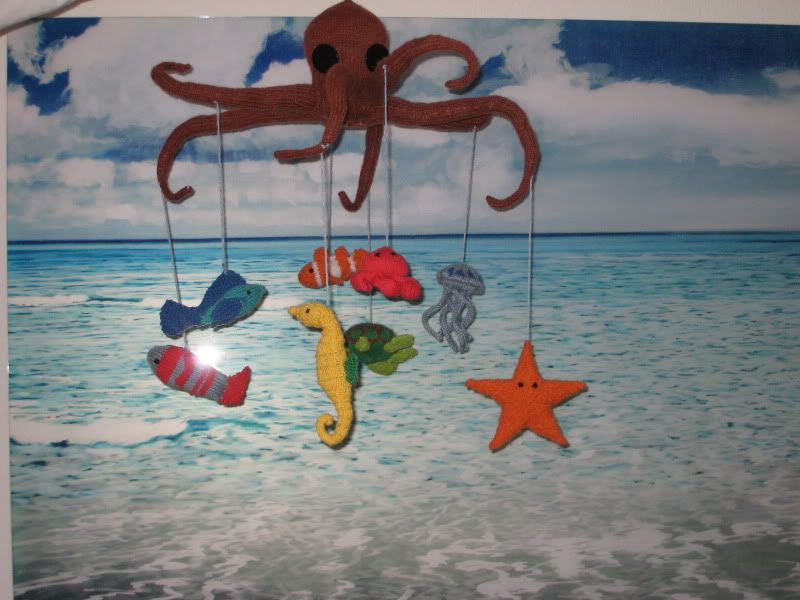 The whole idea started when I was working on another mobile (flock, from kitty) and decided that an octopus would really make the perfect center for a mobile. So I went looking (thanks, improved Ravelry search options) and finally settled on Ollie the Octopus from Lion brand (free!), though I modified him with longer and thicker arms (which automatically gave me a thicker mid-section as well) and button eyes instead of the suggested i-cord.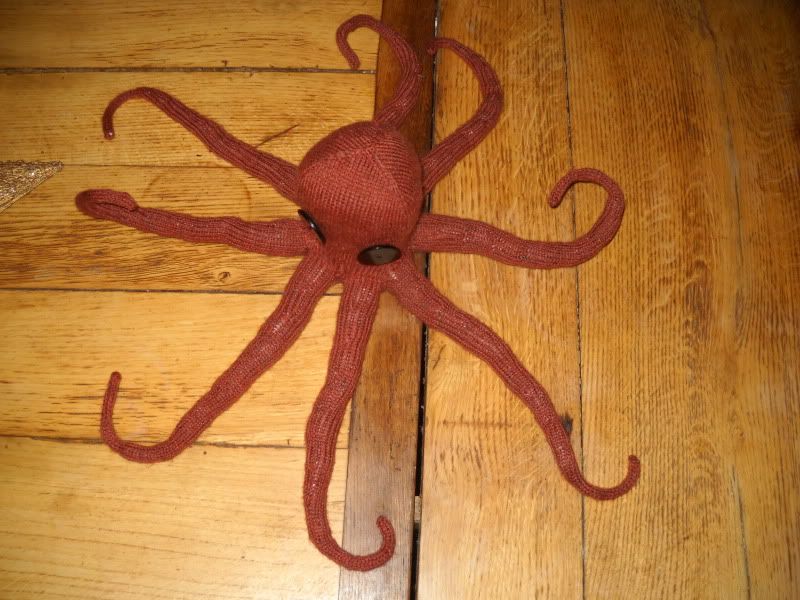 Then I went looking though pictures of sea creatures to chose which would go well with my plan.

I found this free pattern for a starfish that worked with some modifications (adjusting for gauge and shorter arms, mostly).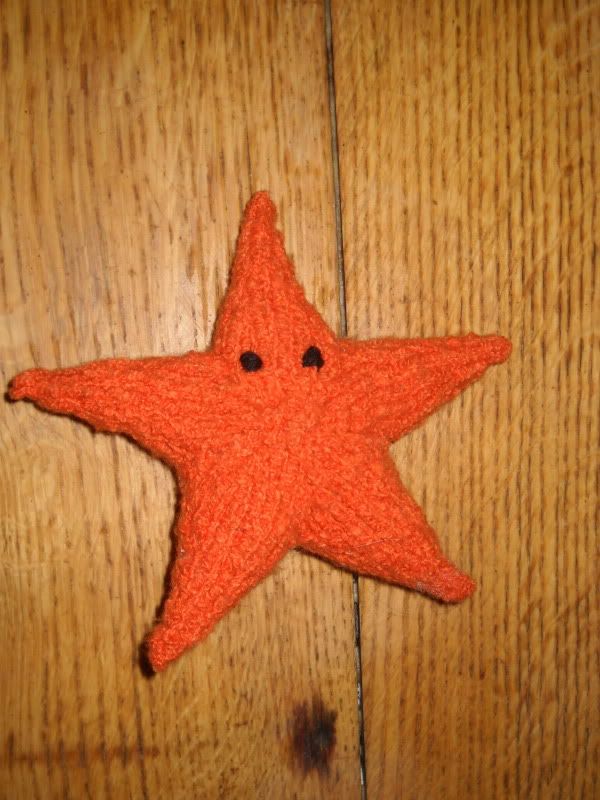 Also really liked the free pattern for juvenile sea nettles (ravelry download), though I went with a far thinner yarn and didn't use the complicated pattern for th arms, instead I simply cast on a lot of stitches and than cast them of the next row.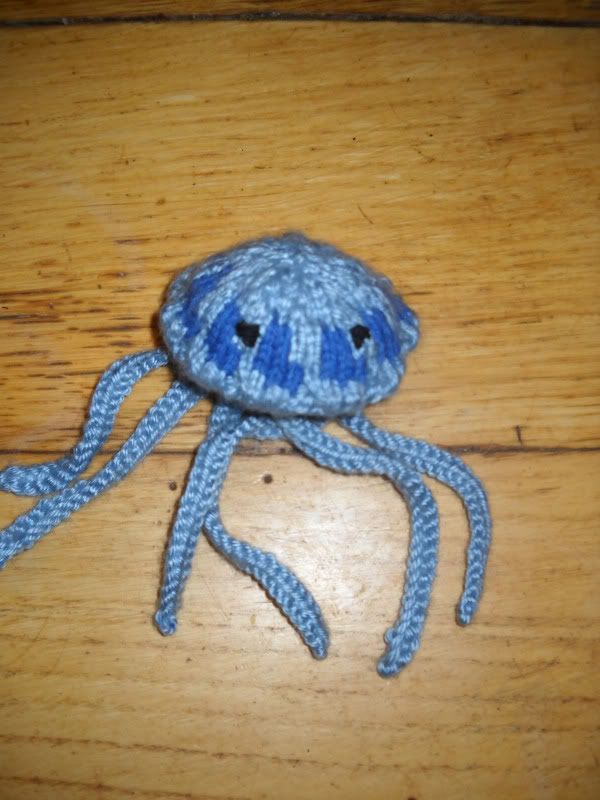 After that, I had to improvise. I came up with a sea turtle that worked after some trial and error with the shell pattern (I tried false aisle first, before settling on a slipped stitch pattern instead).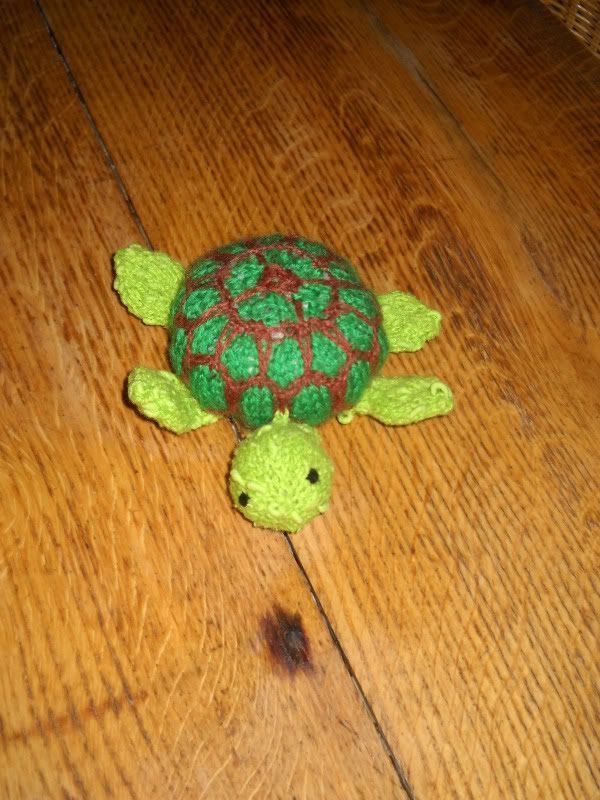 I improvised three different fish in different sizes (my favorite is the clown fish).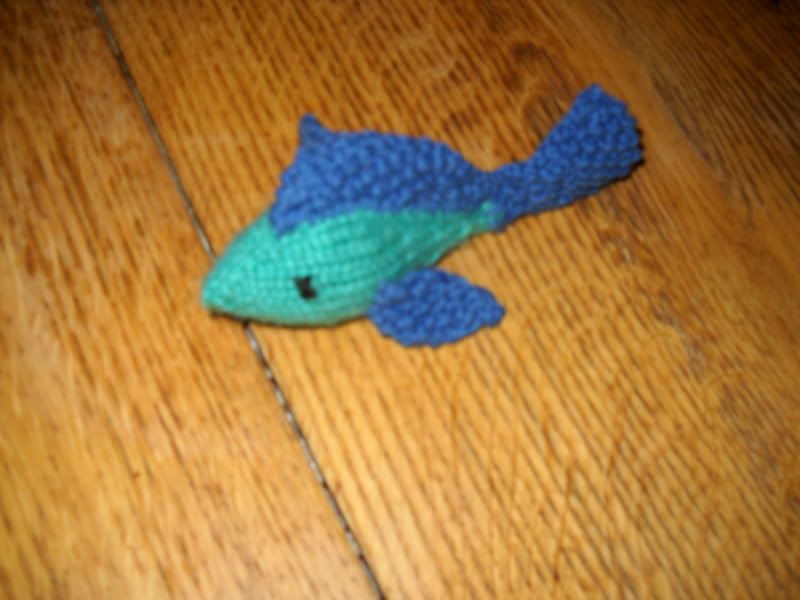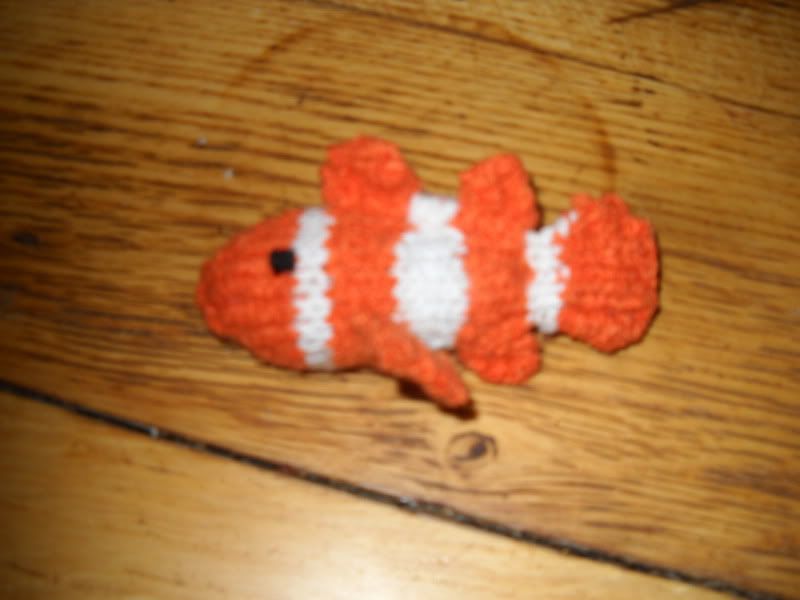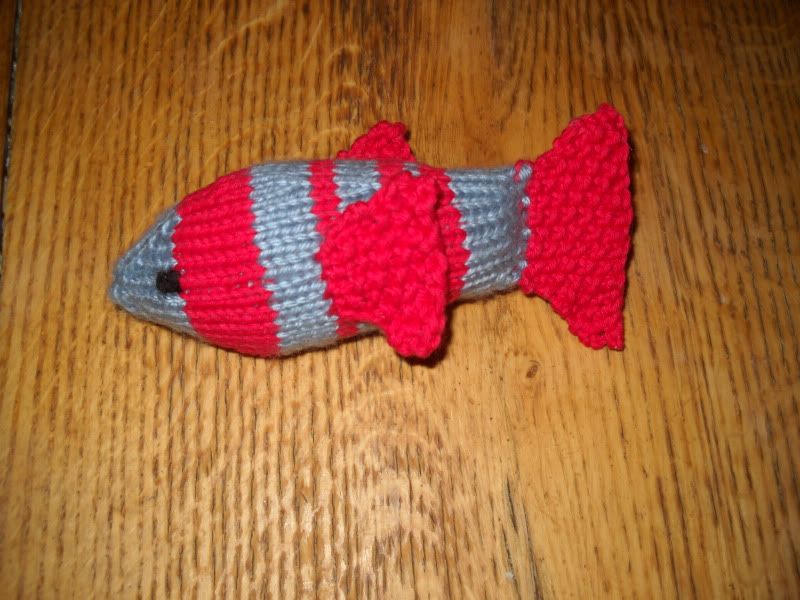 I am really happy with how the crab turned out, although getting tiny pieces of pipe cleaner into th legs and arms was way to fiddly for my taste.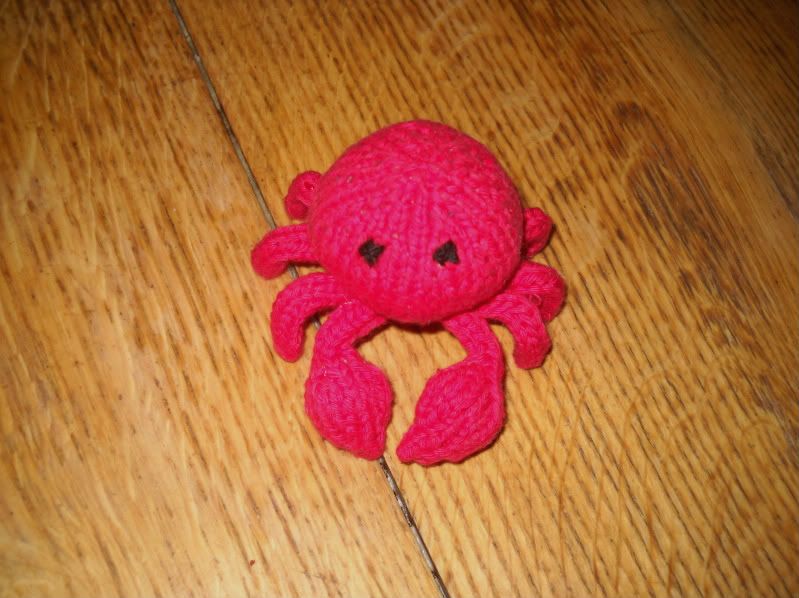 And the seahorse turned out well, though knitting around the pipe cleaner in the tail was, again, fiddly.




In the end, I tuned every other arm of the octopus "up" to get to clear variations in length and hung all the animals,alternating from th tip of the arm to somewhere further towards the middle , trying to avoid having the same colors too close to each other.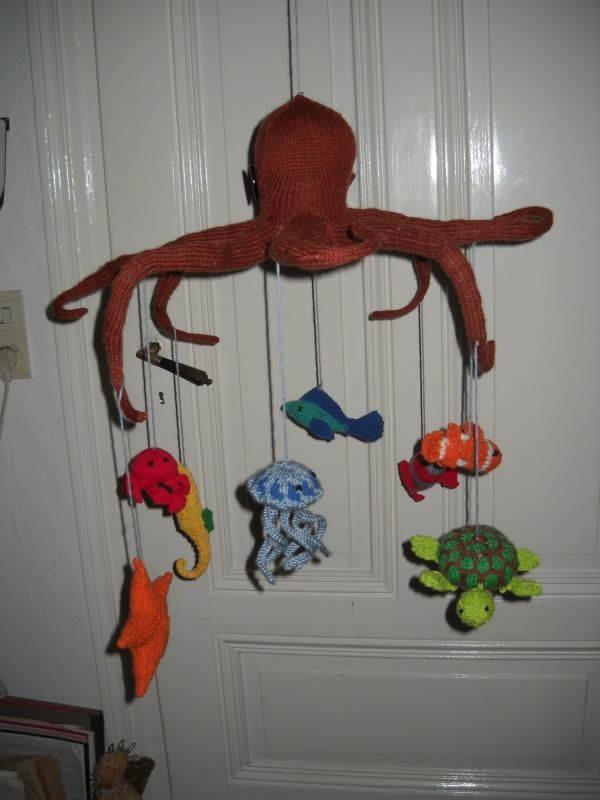 I am really happy with what I got in the end, and the gift was well received. Bonus points for it also being a great stash buster.
The mobile, as well as all the parts, are also on my ravelry project page here.

Thanks for looking!