Hello all! My name is Paula and I've been knitting seriously only for about a month. Also, it turns out that I am a Continental Combined Knitter. I've crocheted since I was a kid, so the Continental part makes since, because I've always held the yarn in my left hand...but the Combined part...I'm not sure how that happened:)

Anyway, on to the goodies. I was trying to wait for this intro untill I had an FO for you, but I got such a good haul in the mail today that I couldn't wait:)


The Goods: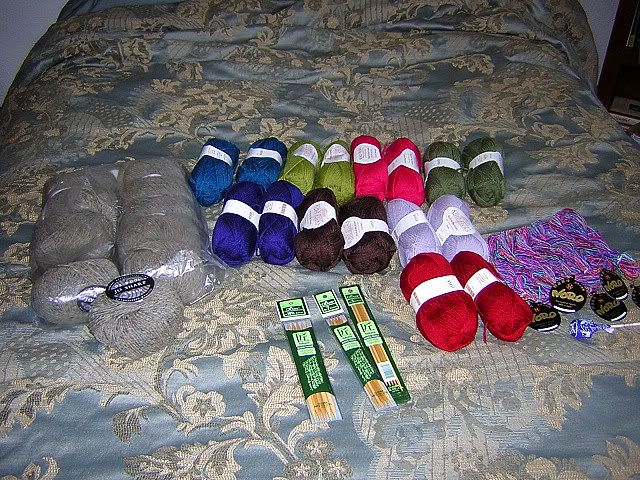 Here we have some Wool of the Andes and my first DPN sets from Knitpicks, 5 hanks of Noro Daria with a sucker sent by the seller (How Sweet?), and 10 balls of Jo Sharp DK Wool Tweed in Saltbush. I wish I could say that this was all I have ordered, but I'm still expecting some stuff. I think I went Yarn Crazy. You should see the rest of my stash...it's embarrassing.

Detail shots: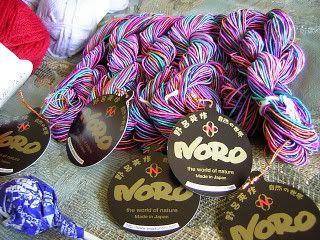 and: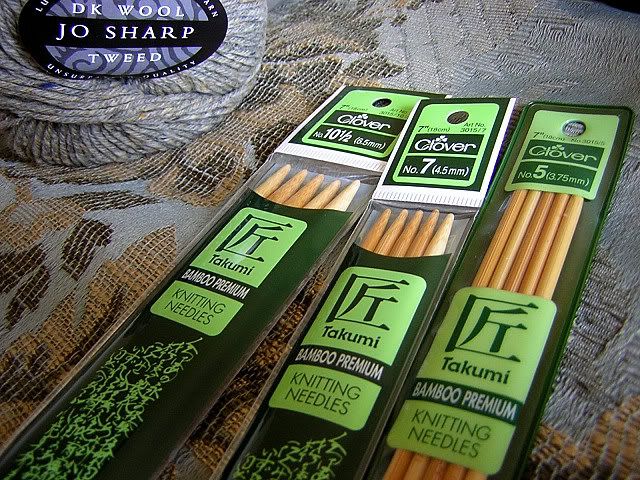 Now, I know that obligatory pet shots, in particular of the feline variety, are popular and if I had a kitty, believe me I would be snappin' pics left and right of the cutie! However, sadly, I do not have a kitty...but I do have the next best thing.
Introducing for the first time online:
Fernando the Succulent with my WIPs: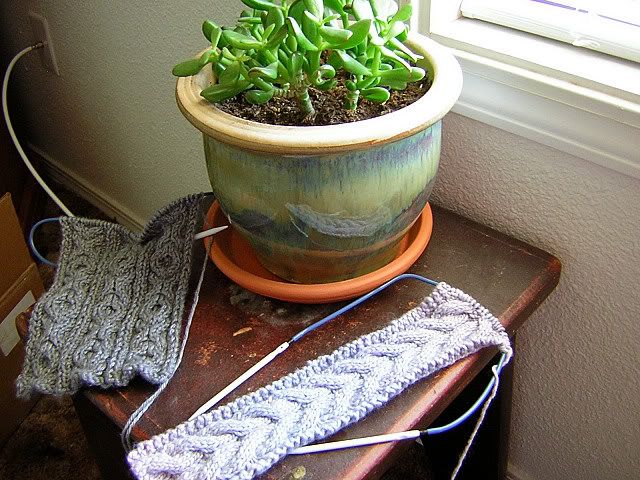 WIPs are the Besotted Scarf in Caron Simply soft Grey Heather and the Karaoke Scarf in Karaoke #281.
Lastly, I want to thank all of you for inspiration and help, this community has been very helpful in answering all my questions so far without me having to ask them:) Also, I'm new to LJ so if this post is messed up, I will fix it right away.