Finally, after about 4 months, the self designed lace shawl is finished and blocked. It was a lot more work than I originally figured, but worth all the time in the end.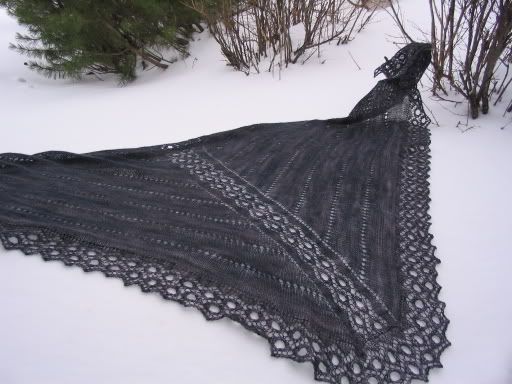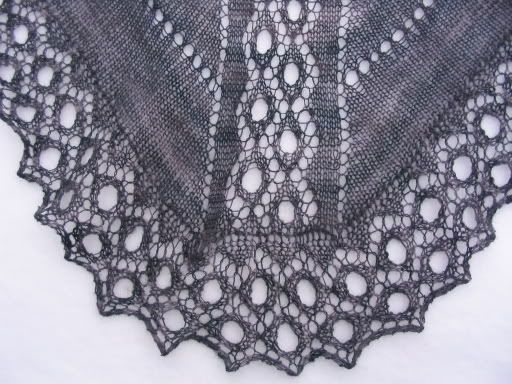 I used about 1.5 skeins of handpaintedyarn.com's lace pure wool in Paris Night, which was quite nice yarn for the price. Some inconsistencies, but nothing I couldn't handle. I did have a little trouble with it felting to itself while I was washing it to get rid of the excess dye. I think next time I will simply have to be a little more careful with it.

Finished measurements are 78 inches wide (along top edge), and 36 inches deep (from neck edge to point, including lace edging). It's really big, bigger than I expected, though I really don't mind. It means I have more shawl to keep me warm.

I originally designed it to be a simple introduction to lace where I didn't have to try and deal with increasing in pattern, as this was my first large lace project. The lace pattern originally came from Homework, an older book (public domain) with many different knitting stitches and a few patterns. It's quite a good resource.

I'm thinking about putting it up for sale in my etsy shop, if anyone is interested in the pattern.