WIP with a socky question: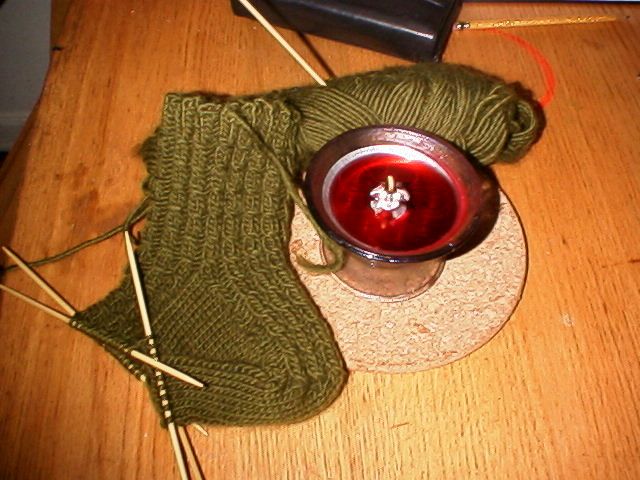 I think I made the heel flap too long. *sniff* Should I tink
now or forever hold my peace? I think it's going to be wayyyy big in the
heel for me, and this was intended for my size 8 normal feeties, and not my
husband's size 14 pontoons.

Ah... size 5 needles, Brown Sheep
Lamb's Pride, my favorite warm and fuzzy sock/slipper yarn.

Thoughts?



P.S. Never use the rich text editor for lj cuts. It messes up the carat symbol!