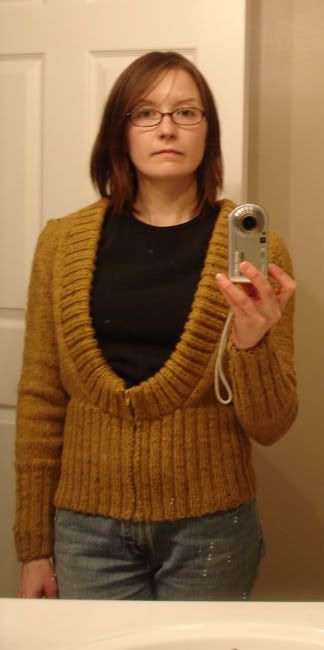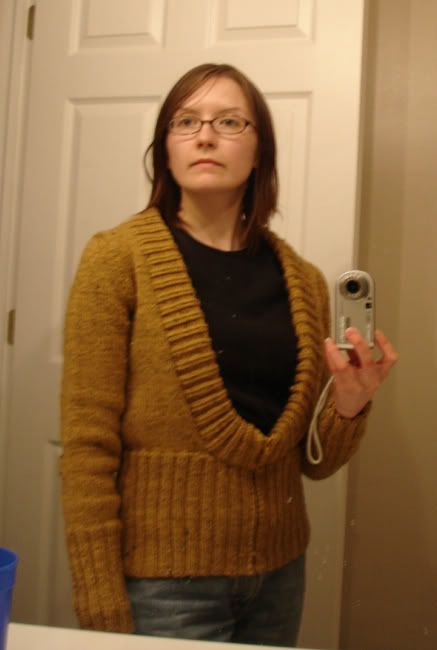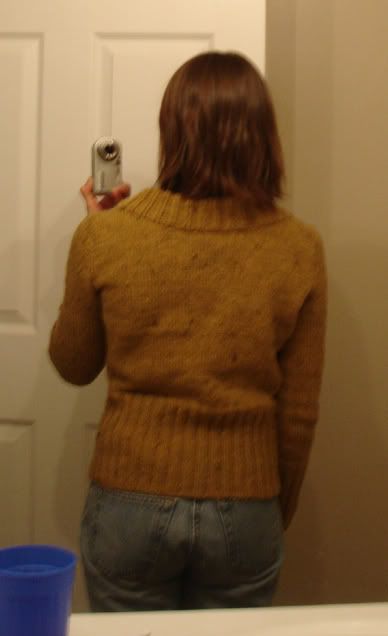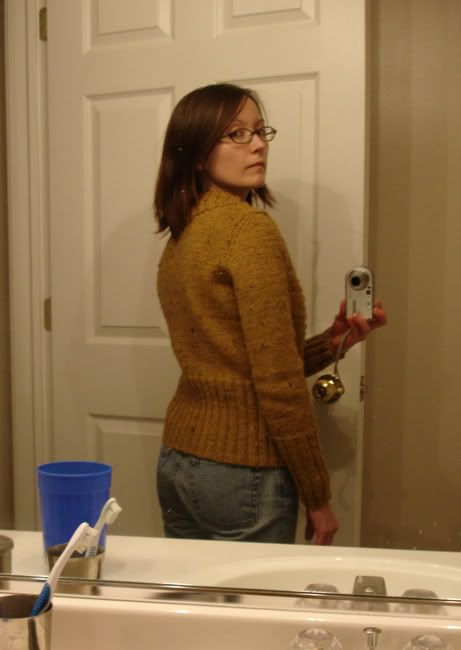 yarn used: Country Classic Thick and Thin Special Heather American home-spun worsted by Brown Sheep (what a long name, huh?)

yarn color: R-70 sunset gold lot 004

yarn source: bought off ebay

needles size: bamboo circulars size 7

pattern: my own design, inspired by this one from luckymag: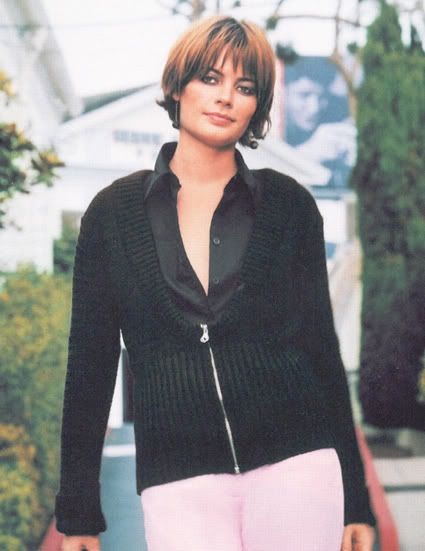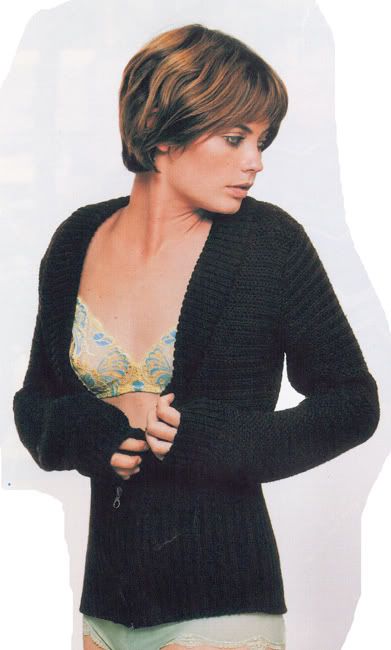 oddly enough, i designed this from the inspiration & then found the somewhat cowl pattern online which has a very similar neckline.


lessons learned:

- my zipper looks a bit sloppy. i need to learn more about zippers & how to install them on any garment, particularly a knitted one.

- i blocked the sweater to stretch it a bit & it's a bit too stretched in the bust area just under the arms. not horrendous, but noticeable to me.

- the sweater turned out lovely, but rather chunky. i love it, but if i try this design again, i'd use a thinner yarn, like a merino weight which seems to be what was used in my inspiration

- i would've made the sweater just a bit longer

- rather than blocking the ribbing to stretch it, i would've used a bigger needle on just the ribbing or used the full twisted rib stitch on all the ribbing (like i did on the collar) so it comes out looser without having to block it that way.

- as much as i am not a fan of synthetic yarns, i should really think about doing future garments in a fiber more washable. i'm scared to even dry clean this baby, let alone hand wash it.

- the ribbed collar is just a bit "floppy" in the front at the bottom where it zips together. i would not do this section in twisted rib, but regular rib so it would be tighter & pull in just a bit more there.