I posted a while back about changing a pattern for a non-felted stuffed animal to a felted one. Now well past my Olympic deadline, I finished the squid in question.



As a disclaimer, having a stuffed squid suddenly gives you these urges to take pictures of your squid doing strange activities. I just can't help myself.

Here is squiddy pre-felting. His tentacles are about 8" longer than his legs. And God only knows who he's text messaging.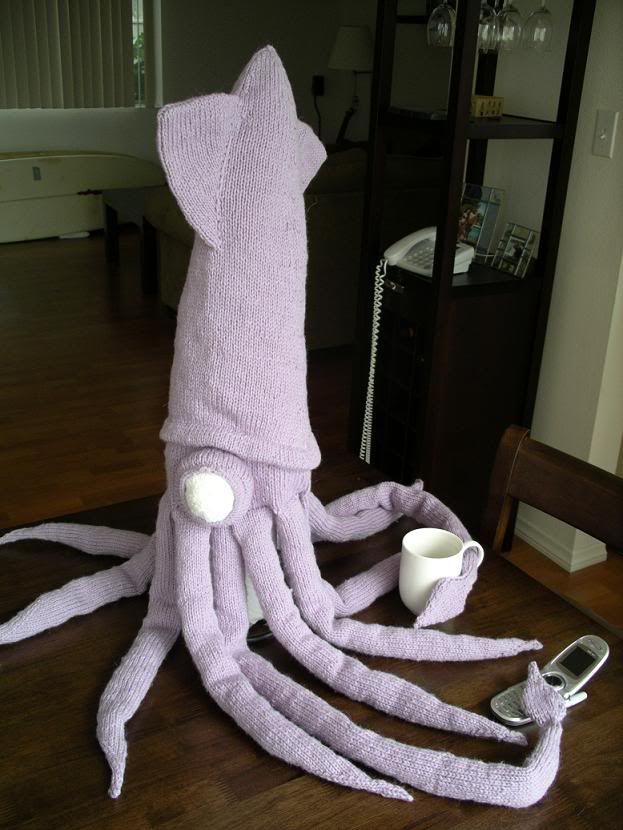 I felted squiddy by hand because he's tentacle mania, and I was afraid some tragedy would befall him in the washer. After about two hours wrestling with him in the kitchen sink I lost interest, plus the Star Trek marathon on Spike was over, so I called it quits. He hasn't lost all his stitch definition, but he's pretty firm, so I'm fine with it.

Here's squiddy reclining.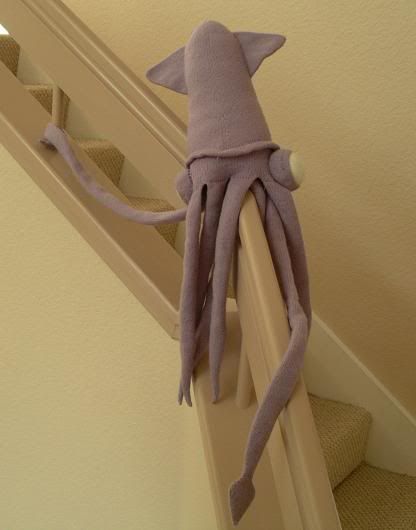 Squiddy blogging about his exploits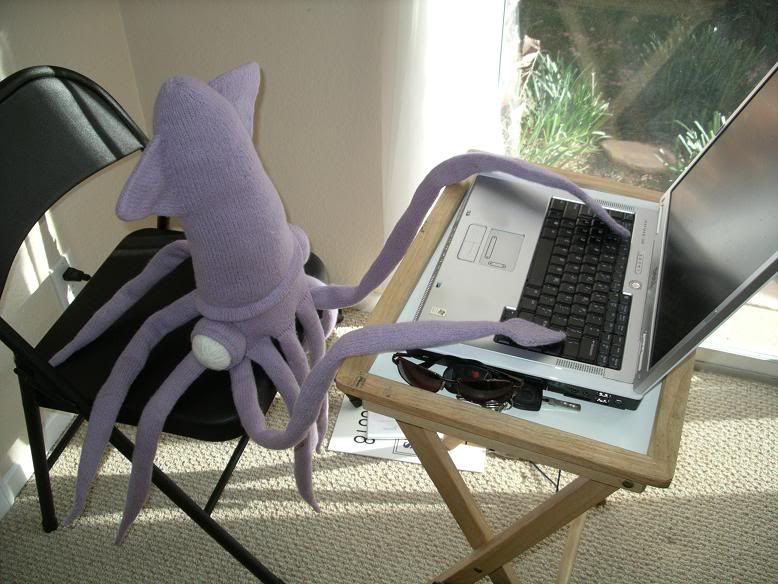 He was intended to be a gift, but as you can tell, I'm a little attached to him. I think I may just buy my friend a T-shirt and hope she forgets that I was ever knitting her anything.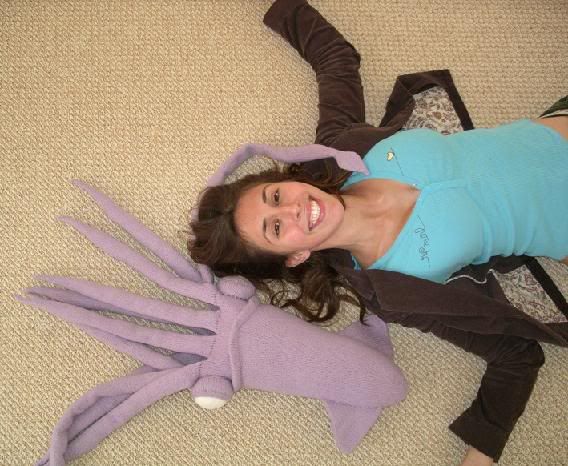 The pattern used was here:
http://www.strangebuttrewe.com/squidhat.htm

The only noteable change was that I didn't use foam balls for eyes. Instead I knit 1/2 spheres, felted and stuffed them, and sewed them into his eye sockets. Thanks for looking!