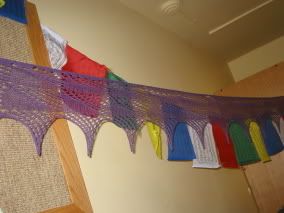 Yarn: Purple wool at 186 yards/oz.

Pattern: Triangle Lacewith some changes:
-increased the garter edging
-BO made more stretchy and so it blended better with the increases.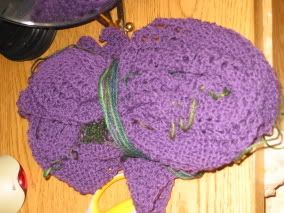 pre-Blocking with the strings in to help stretch it out a bit.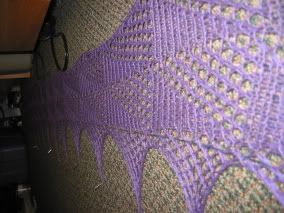 Here you can see the green yarn strung in as its blocking. Pulling it tight eliminates the need for tons of pins or wires. You may also notice that its longer then my floor space in the dorm.
(actually, I had to block it shorter because of this. I don;t trust the hallway either. Its sketch!)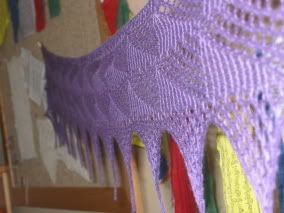 A better Idea of the length. Prayer flags and lace plans for future shawls not included!