i have been making lots of umbical cord hats. i make themon size 8 dpns.

i made some with some (groan) red heart rainbow. i was out of yarn (i was moving) and desperate. but despite the yarn they came out kinda cute. for the toddler hat i added about 5" to the pattern to fit my 2.5 yr old's head.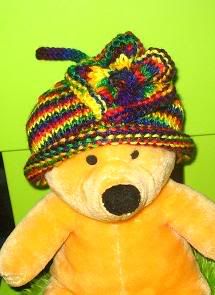 foofyhat for baby l.! with (re)movable flower jic e. hates it.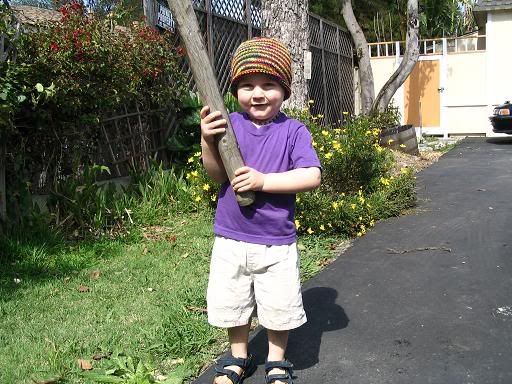 and boo in HIS ugly hat!