okay . . . here's what i've got going on.

probably 2-3 days ago, i learned how to do stranding/fair isle. i decided to try it out by doing an ankle-length sock. (i'm a sock junkie, so most of my new techniques get broken in this way.) the pattern i was using included your standard scandinavian star (which i love), and the way i'm making the sock, the star appears on the front and back of the cuff, and the rest of the pattern sits on the sides. everything was going along swimmingly, until . . .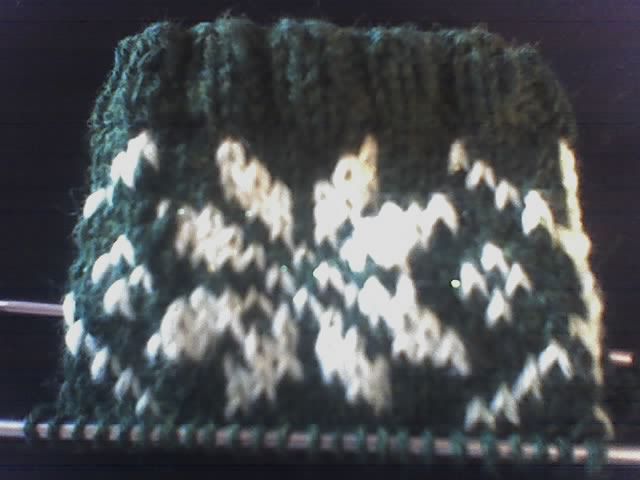 see? everything's going fine. yay, the front of the sock. yay!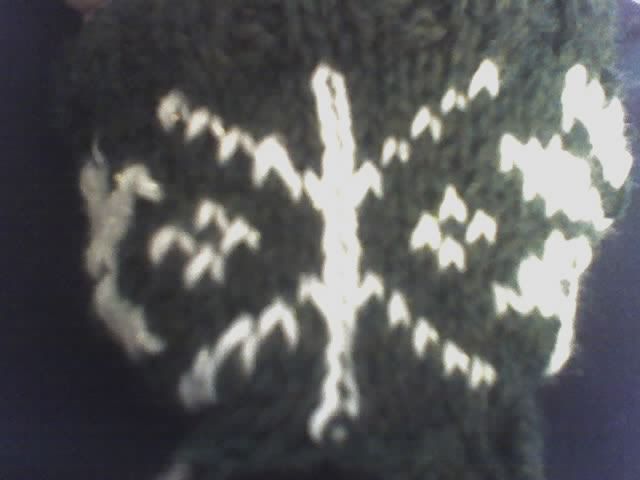 again, everything's doing great. this is the side of the sock.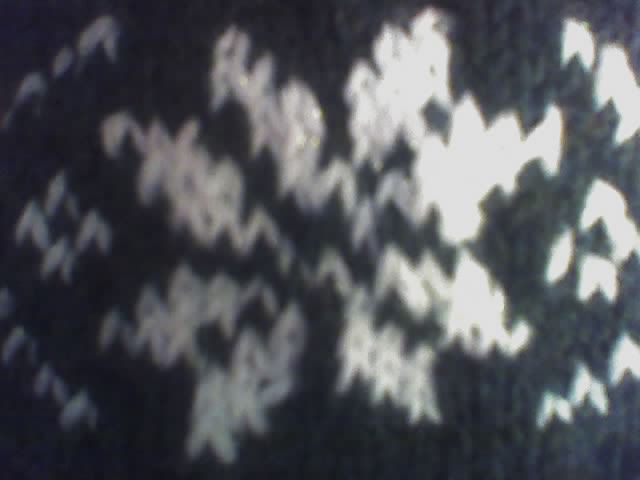 uh-oh! the back of the sock has been defeated by the evil color jog!

the evil color jog--enemy of 3- and 4-needle socks everywhere--has struck *right in the middle of my star.* i have no idea how to get rid of it, or if that would even be possible. if anyone has any ideas, please help! thank you.

oh . . . and i apologize for the semi-awful pictures. i only have a camera phone and bad lighting.