So I have a kind of dumb question.
I have book "One Skein" by Leigh Radford and I'm certain that I have enough yarn in my stash to make almost everything that is in the book, the problem? I don't have the right size needles for hardly any of the projects. All of the projects seem to be rather gauge-oriented, and I'm wondering, for the bags and those objects, how important is the gauge? (This question coming from someone who has never taken gauge into account while knitting) I really don't want to go and buy a bunch of new needles, but if it's necessary, then I suppose that I can break down and do so. Haha.

And just so this post isn't all talk!


My new mittens!

They're a little wonky due to uneven yarn, but they'll be super warm by winter time and I love the colors like nothing else!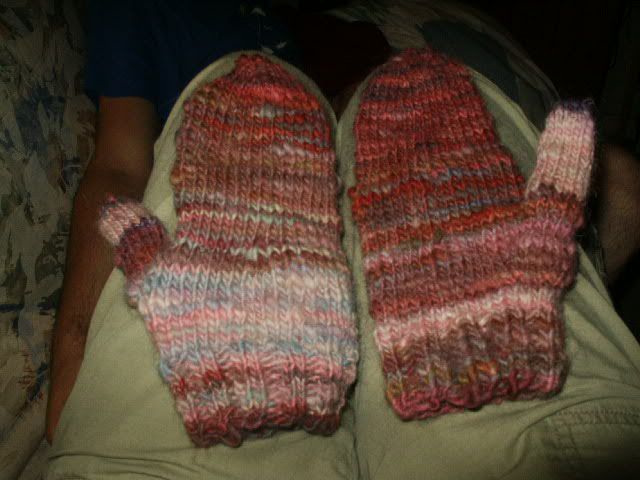 Other pictures can be found at my
blog
And these mittens originated from my own handspun/hand dyed yarn: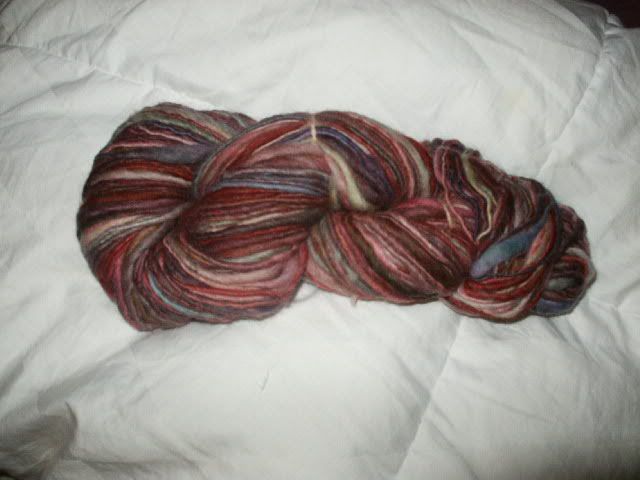 There really is no specific pattern that I used for them, just the most basic mitten pattern that you can find. I knit them on size 5 DPNs. Nothing really special! =)


I'm getting so much knitting done this summer. =)