Here's my first (non-swatch) piece of fair isle work so far! I'm using cheapo free yarn I got from the costumes room in school just because I'm mainly using this as a practice piece.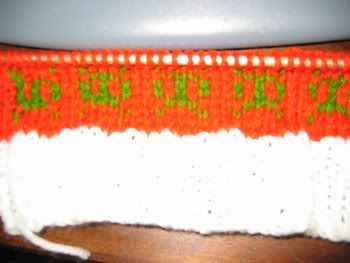 With flash so far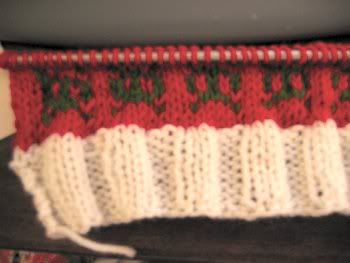 Without flash so far

I'm using this pattern and it's wonderful so far, I highly reccomend it for a first time fair isle-er.

PS: I showed my girlfriend these pictures and she loved it so much that she's having me make one for her!