I finished my first fair isle non-swatch piece in 24 hours...granted, it's only a hat, but DAMN am I proud. :'D

Pattern: Free; available here
Yarn: Free stuff from the costumes room of my high school
Notes: I followed the notes pretty much verbatim for the first 75% of the pattern, but near the end I opted not to do a couple of color changes and...er..increased the decreases, because my hat was getting rather tall. Other than that I followed it to a "tee", and it came out wonderfully. My girlfriend saw it and liked it so much that she wants me to make her one for our next anniversary (too bad I can't get it done in time for our six month...)

Pictures!!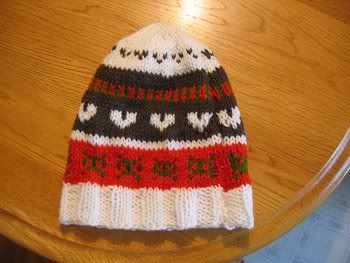 My table wearing it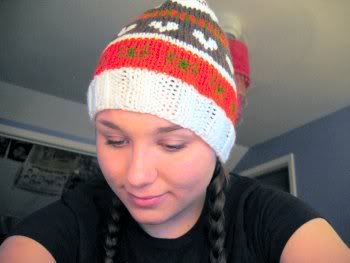 A crappy action shot (it was the only one where I didn't look satanic, trust me)