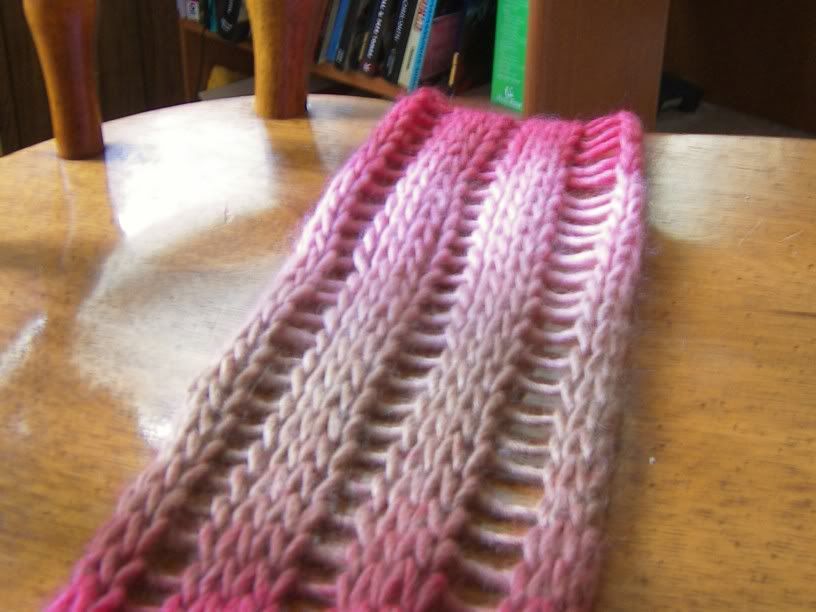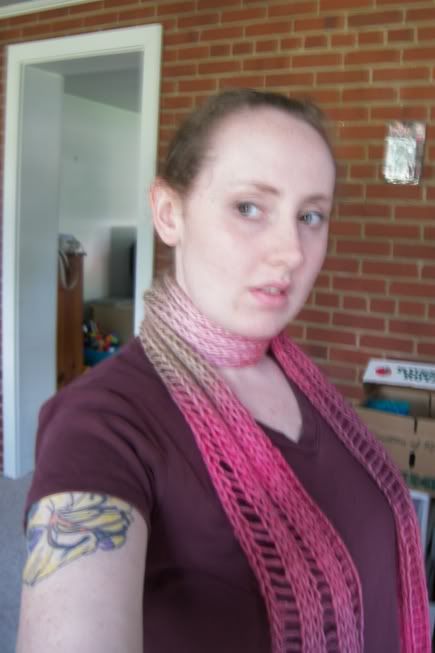 it was a very long night so please excuse the general...well....ickness of this picture. plus its hard to take a picture of yourself wearing a scarf with a very heavy camera.



yarn: 1 ball (110yrd) paton's sws (70% wool, 30% soy, 100% awesome) in natural geranium i was very impressed with this yarn. its sooooo soft. i think it has become my new favorite yarn.
needles: 13

this is going to be sold at a craft fair in october so i will not be keeping this one but fear not, i will be making more as i loooove this scarf.