Oh I'm so proud of it. I still need to finish up some tying in ends and what-not. It's definately not perfect, I screwed up in a couple of places and some of the knit sections are wider than what they should be. But it's really only noticable to me I think. =) Or when I point it out to someone, of course.

Just a bit of information about it:
I followed the pattern almost exactly, same size needles, same amount of stitches, etc. I used Cascade 220 in "Quatro" though. It's a really nice yarn though! I'm very pleased with the way it came out. Through the entire process I kept thinking about what I might make it out of next! =)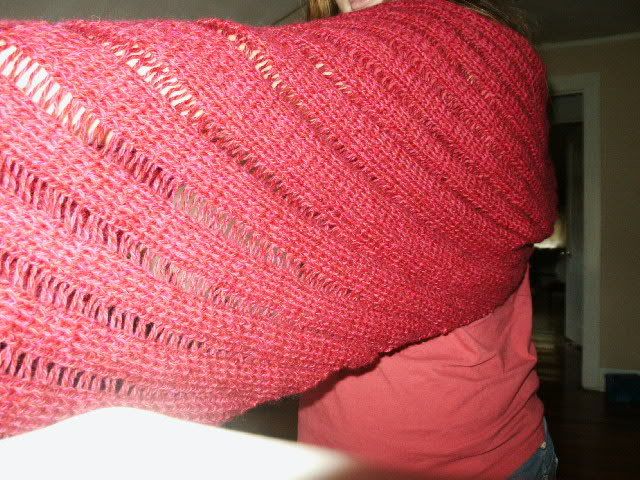 On my arm. Ignore the white blur in the corner. It's the top of my radiator.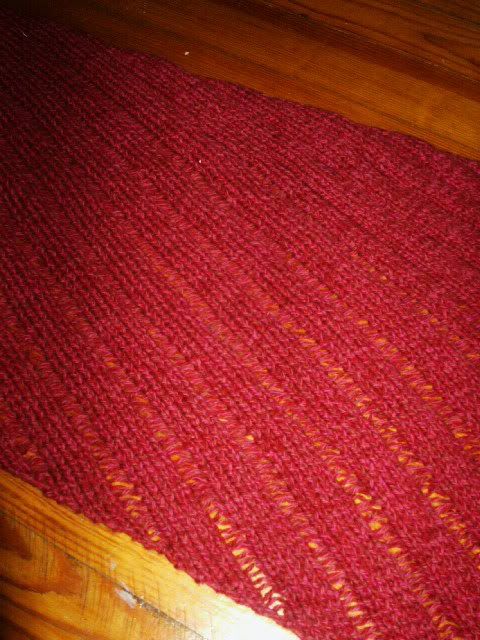 Lying on the floor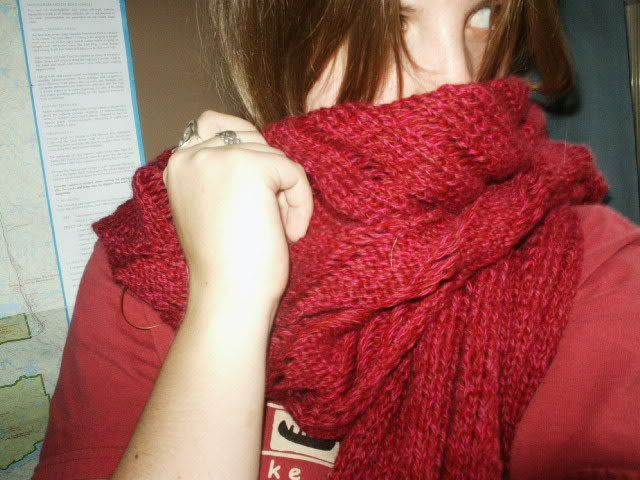 On me! I'm hiding. Heehee



Now a brief question about it: is it possible to block it after wearing it for a while? Or should I block it now if I plan to?

And a question unrelated to my Clapotis:
I'm making my boyfriend a pair of "glivens" (think Knitty's Broadstreet mittens). He doesn't have huge hands, but I'm really worried that I'm not going to have enough yarn for them! I bought some Nashua Wooly Stripes. It's worsted weight, and 88 yards (obviously not what the Knitty pattern calls for) but I'm really afraid of not having enough yarn for one reason or another! Please tell me I have enough!

ETA: I have 2 skeins of the Nashua Wooly Stripes. Not just one ball of 88 yards. =) I must have left the "two skeins" part out.