Pattern: Magickal Earth Shawl from A Gathering of Lace
Needles: US 1 Addi Turbos in 40", 24" and 16", and assorted bamboo dpns
Yarn: about 9 oz of laceweight Jaggerspun Zephyr Wool-Silk in White
Start: December 1, 2006
Finish: April 13, 2007 (at about 5 in the morning…)
Size: roughly 61" by 64". I wasn't that exact about measurements while blocking.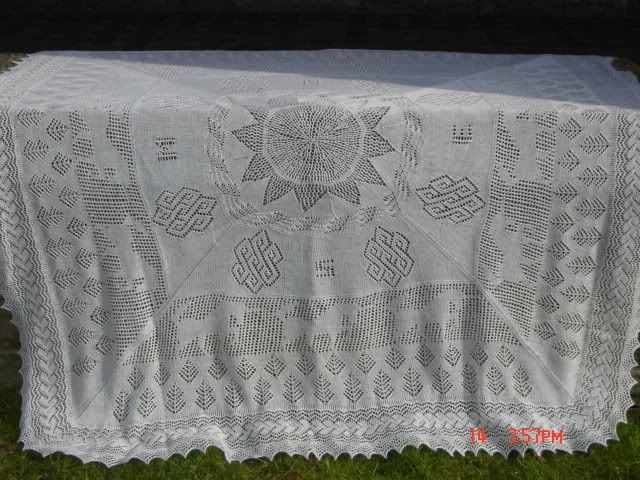 The color is really more of an off-white. It's also more diaphanous and floaty than it appears in the pictures.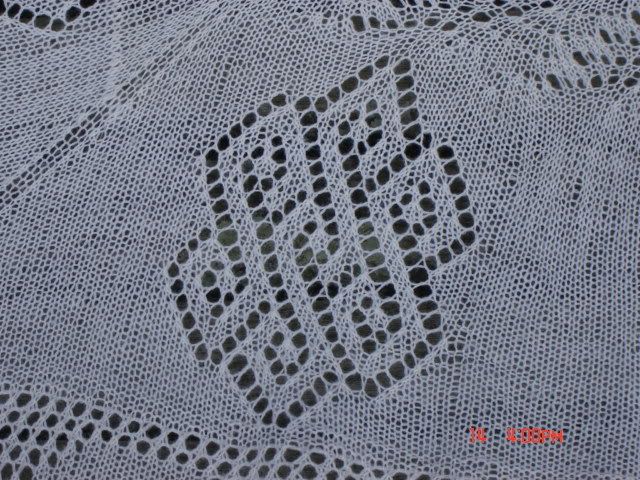 The celtic motif.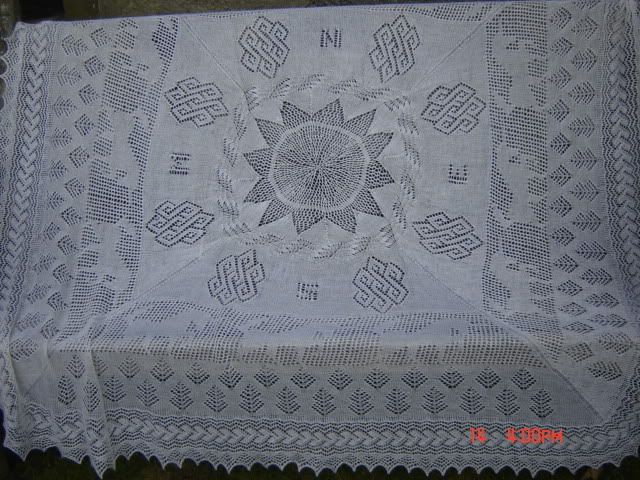 Another picture, this one with all of the moon and the N S E W symbols visible.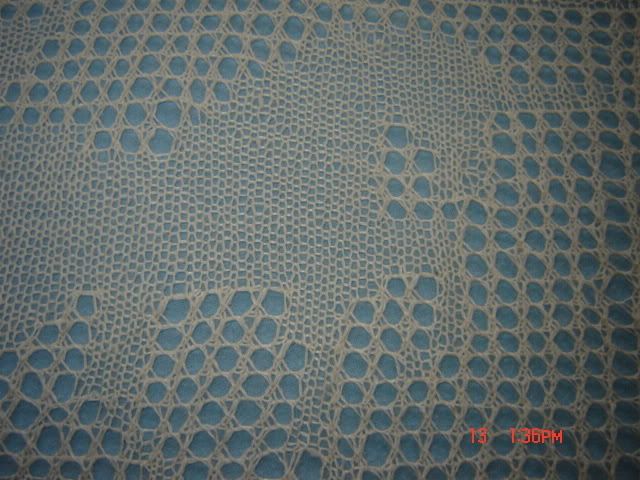 Close up of the unicorn.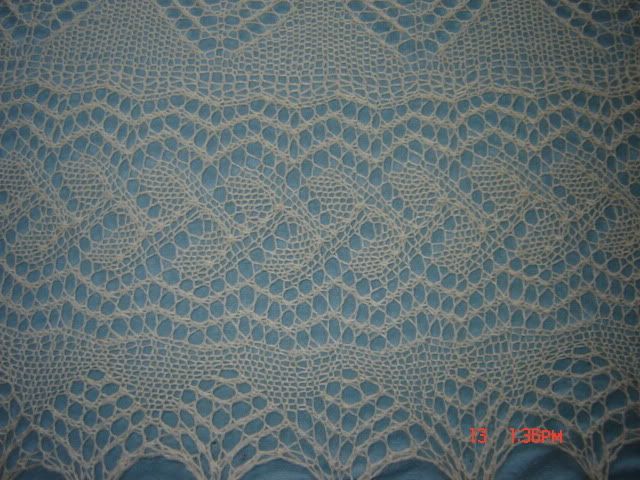 The edging, while it was still blocking. You can almost see the t-pins.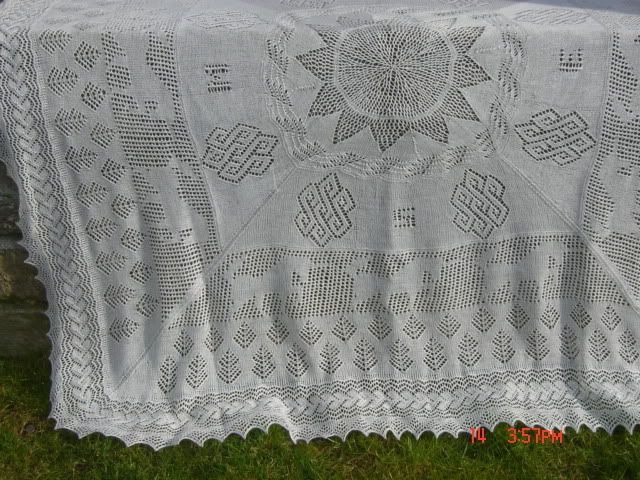 Notes: With this shawl you knit the edging first, graft the two edges together, and then pick up stitches along the inside of the edging. The shawl is then knit outside in, so that you progressively have fewer and fewer stitches.
I used the Russian Join for attaching new balls of yarn, since I think it looks tidier than weaving in ends.

I also used Missalicefaye's modifications for the moon pattern (although I used ssk instead of k2tog), since I too had difficulties with the moon pattern as written. I'm still not entirely happy with the moon – it looks a bit too similar to the sky for my taste, and I don't think I decreased it randomly enough as there was some puckering before I blocked it – but using her modifications was much much easier than what the pattern called for.

Overall, I love this shawl; I've received so many compliments on it while knitting it. I actually knit this to wear on May Day, as my college celebrates May Day hardcore (we have things like a may pole and may hole dance, morris dancers, a band, etc, and most people spend the afternoon drunk out on the grass), and traditionally everyone wears white. Given that this shawl has celtic symbols, trees, water, unicorns, etc, I thought it was suitably pagan to wear for May Day. Wanting it done by May Day is the only reason it is finished now, instead of it taking 2 ½ years or so.