Still bedridden, so I'm still knitting really fast. This week's project: the Super-Bright Yellow Sweater.

A friend sent me six hanks of bright yellow Koigu Premium Merino. I based this on the Poet's Pullover on Ravelry, and used size 6 and 9 Lantern Moon needles. I shortened the sleeves and made them a little puffier since the weight of this sweater was working up so light, like a more open spring weight.



There is not a screwy spot across the ribbing. That's where I had a lifeline that I just now pulled out, and this is not blocked.



On me (yes, I'm standing in front of my wheelchair. Don't tell the orthopedist.) This photo is slightly blurred, but represents the actual color.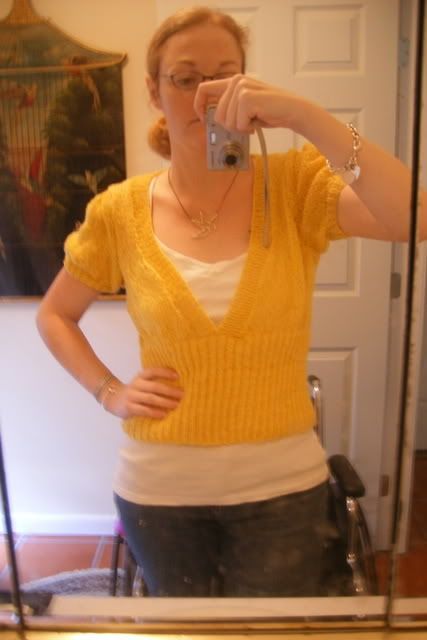 More over on my Ravelry page.
Ravelry page.